Dad's tapes and poetry
My father passed away nearly 40 years ago. Aron Levenstein survived the Holocaust and came to America as a high school aged orphan. He met my mother, Minnie, and they had three children. I love my father's poetry. He sings about his children, and he sings about his dreams, and his nightmares. Somehow, it feels like these very personal audio tape recordings bring in some sense bring my father back to life, by rekindling old memories. This page is a small attempt to share the that memory.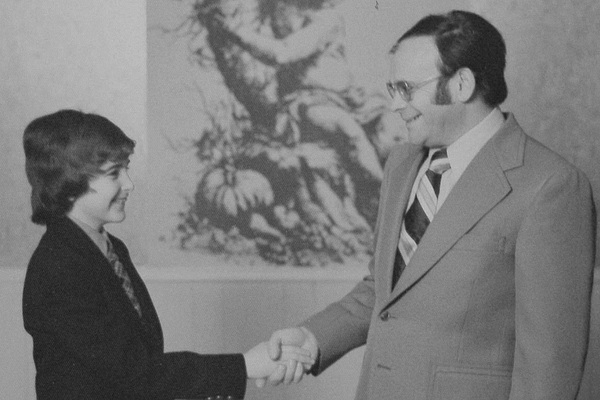 A Mother's Last Appeal.
This is a heart wretching song from the Holocaust experiences of friends of my father.


Michael's Lullabye.
The older I get, the more I appreciate the lullabye's my father wrote for his children.


Elaine's Lullabye.
Sheldon's Lullabye.
Izzy and Annie.
This is a song my Dad wrote for his mother in law and father in law.


Audio tape of my Bubby Anna
I love my Bubby's Yiddish, and my father's laughter.


Audio tape of Toddler Sheldon
This is me, only a long long long time ago.


Audio tape of Grandpa Izzy
Audio tape, Random stuff
more random conversations from my parent's living room, including Uncle Danny, and young cousin Sharon


Shoe Shine Boy. (cassette)
Shoe shine boy, and the other songs below were recorded on low quality audio cassette, so the quality isn't that good.


I Wanna go on Home (cassette)
A Fire (cassette)
Come Soon Will the Day (cassette)
At the Corner (cassette)
This is a wonderful romantic song.


Debra (cassette)
Mama, I'll be a millionaire (cassette)
A Mother's Last Appeal (cassette version)
contact me if you want a cd or the individual mp3 files